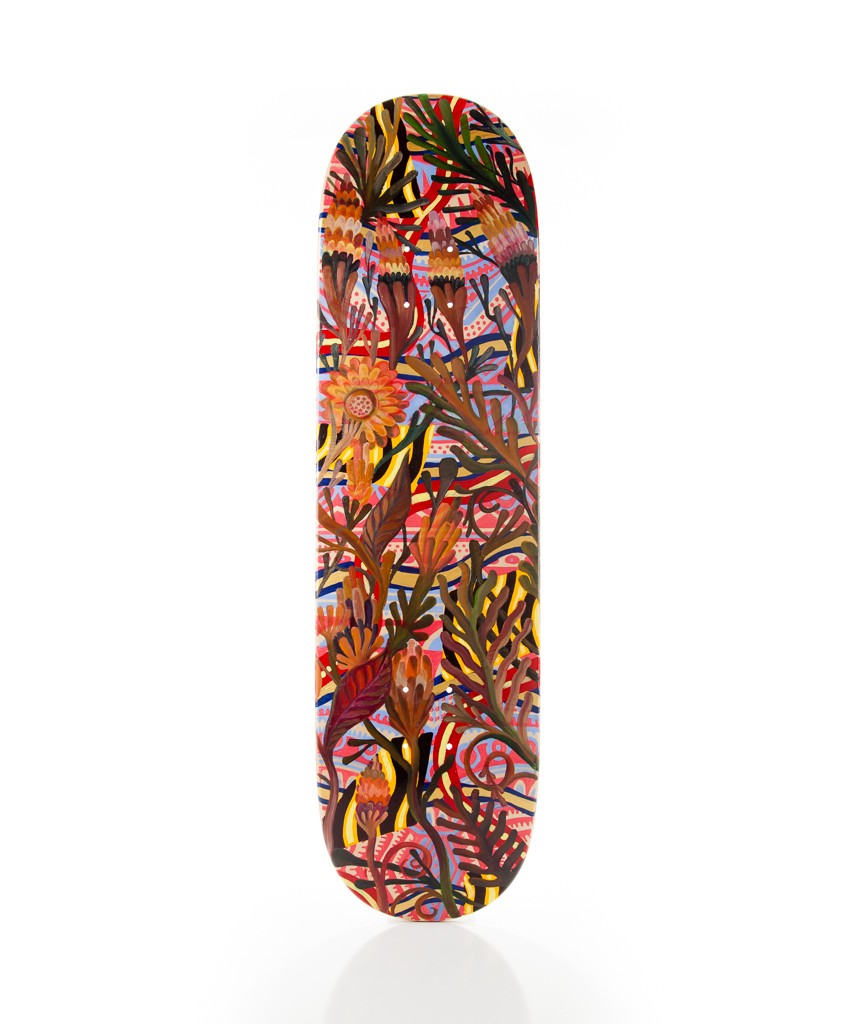 Zio Ziegler's Bio
Medium: Acrylic, Oil Paint

Zio Ziegler (born February 18, 1988 ) is an American artist, most notably know for his paintings and large scale outdoor murals. His early work was inspired by the 1990 graffiti movement in the bay area and Europe as well as skateboard graphics and naive art. He is known be an artist who bridges the accessibility of public art with a serious in studio practice. Thrown out of his high school art class, and not well received in his painting classes at RISD, Ziegler has claimed "that his outsider nature to the preexisting art world, much like 'David Copperfield' has influenced him to keep his weaknesses as his advantages, allowing him to turn his differences and conventional mistakes into opportunities that allow him to more clearly expose his take on the human condition."
Life and Career
Zio Ziegler was born February 18, 1988, as the older of two children in Mill Valley, California. He then attended The Rhode Island School of Design, studying at Brown University. He studied an eclectic range of subjects, from Egyptology to Entrepreneurship, and was not critically accepted for his work during school, finding his pieces often ignored or disregarded during critiques. During his Junior year, Ziegler conceived of creating a pop up Gallery and Store in his hometown, aimed to make art more accessible to the public. He hand created all products by silk screening old blank t-shirts and garnets from goodwill, sneaking into the printmaking department at RISD. The pop up Zio Ziegler Store / Gallery opened in May 2009 for a three month period, before Ziegler had to return to Providence for his final year of studies. During his Senior year, Ziegler continued creating garments but found himself focusing more on painting. He created his first mural in trade for pancakes at The Brickway Cafe in providence, working after his studies for the evening where done, until class began in the morning.
After graduating, Ziegler opened a new iteration of his pop up store, this time called Arte Sempre. Opening flash pop up's in New York and Los Angeles, as well as a one year pop up location in Mill Valley CA. In conjunction to hand printing and creating the garments and paintings, Ziegler began to peripherally teach second and third grade art classes at neighboring schools in order to create a symbiosis with the community. In 2011 he co-founded Weekend Swap, an outdoor gear-sharing platform with his friend from Brown University. He then began to work with Grosvenor and Nick Podell on innovative real estate development projects in San Francisco, the first project happening at 1645 Pacific in San Francisco.  In 2012 Ziegler Collaborated with Jay-Z and Budweiser in the new "Make Something" campaign. In 2013, he began to collaborate with Brands such as Urban Outfitters, Pottery Barn, and Vans. He has painted murals at Facebook, Sherpa Foundry, Lyft, Scopely, the US open for surfing, Downtown Las Vegas, Brooklyn NY and many other places as well. While collaborating, he insists that products are not his focus, "just tangents in order to make his art more accessible to the public", while murals and canvases are his true focus, and will remain so for the rest of his life. Ziegler has also had solo and group exhibitions of his paintings in Los Angeles, Puerto Rico, Singapore, London, New York, Milan, Laguna Beach, Tokyo and San Francisco.
He currently lives and works in San Francisco.
Visit Zio Ziegler's Website »